:: VE TESTING ::
The Birmingham Amateur Radio Club (and SCARC) offer Amateur Radio license examination opportunities throughout the year, including the following upcoming dates:
2017

January 8, Birmingham
February 5 - Shelby County ARC
March 4 - BirmingHAMfest **
April 2 - Shelby County ARC
May 7 - Birmingham
June 4 - Shelby County ARC
July 9 - Birmingham *
August 6 - Shelby County ARC
September 10 - Birmingham *
October 8 or 15 - Helena Hamfest **
November 5 - Birmingham
December 7 - Shelby County ARC

* rescheduled due to holiday
** rescheduled for hamfest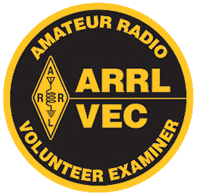 All test candidates bring 2 forms of identification, one with picture. Candidates for a license upgrade bring original and a copy of current FCC license. We will keep the copy for your application. Please bring a pen for filling out forms. We will supply pencils and scratch paper for testing.

Please arrive at the test site 10-15 minutes early to allow for completing the necessary forms.

We now charge the standard fee of $15.00, except for students grades 1 through 12 who pay no fee for their first test. Retakes the same day will pay the fee.

Time & Location: 2:00pm at M-Power Ministries, 4022 4th Avenue S, Birmingham, AL


» Check the BARC Calendar of Events for additional details, and always contact the Volunteer Examination Coordinator (VEC), John Outland, K3FP, for possible last-minute changes or rescheduling.